DISTRIBUTION: DELIVERING SUCCESS IN MYANMAR'S ALCOHOLIC BEVERAGE INDUSTRY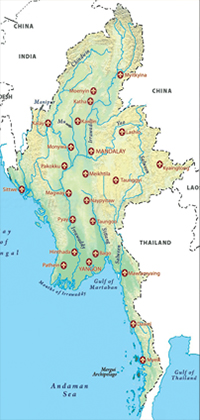 Myanmar is a large, topologically and ethnologically diverse country which means distribution networks have to be both wide and deep in order to achieve sufficient coverage.
With over 24 branches and depots covering over 20,000 outlets throughout Myanmar, ABC is able to cover both Upper and Lower Myanmar with relative ease and is able to deliver products to both wholesalers and retailers in rapid fashion. It is this 'quick to market' ability which is a key attribute of ABC, who enjoys the support of a large number of key wholesalers and retailers in each main conurbation.