CAPTAIN'S RUM: A NEW FLAVOUR FOR A NEW GENERATION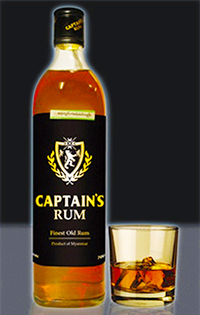 Using five year old ageing and matured in wooden casks, Captain's Rum offers a distinctly flowery aroma and subtle sweet taste.
Despite the fact that the rum market is one of Myanmar's most challenging markets, Captain's Rum, since its launch in 2012, has exceeded all expectations quickly building up a loyal following in the main rum market of Mandalay. One of the main core values of ABC is its commitment to quality; this is evident in the production of Captain's Rum which is why it has quickly achieved market share.