RECTIFIED SPIRITS: MYANMAR'S ALCOHOLIC BEVERAGES INDUSTRY LEADER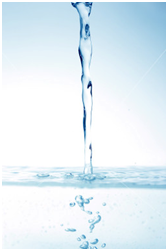 ABC was one of Myanmar's early pioneers and began producing rectified spirits over 15 years ago.
Under the close supervision of the Board of Directors and their guiding commitment to quality, ABC quickly became the number one supplier of quality rectified spirits in Myanmar, supplying the alcoholic beverages and distillery industries.
ABC's grain processing operations are located in the Myawaddyregion - a site chosen for its ideal climate, topography and rural location, allowing wholesome chemical-free grain to be grown and harvested.
During distillation, the purity of water used is critical, that's why ABC's distillation plant is located in Upper Myanmar, near the ancient city of Mandalay. ABC's distillation process closely follows international standards, while the use of the latest technologies in quality control combined with the Board of Directors' expertise produces Myanmar's purest rectified spirit.