HIGH CLASS RED EDITION: MYANMAR'S FINEST WHISKY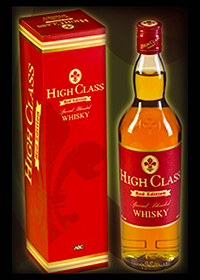 High Class Red Edition is an even more refined version of the original High Class.
Aged for longer, the Red Edition evokes a flowery bouquet on the nose, and is carefully blended to ensure maximum smoothness on the palate. High Class Red Edition stands proud on every display, confident in its quality and its ability to satisfy.